Immigration Attorneys
in Fort Lauderdale, Florida
Immigration is complicated. It can be hard to know what to expect on the journey, and the path to U.S. citizenship may feel overwhelming. If you're facing deportation, trying to secure a green card, petitioning for a family-based visa, or dealing with any other immigration issue, get in touch with us in Fort Lauderdale. We're here to help you and your loved ones move forward.
ALEXANDER TSIRING
ATTORNEY AT LAW
With an extensive background in complex immigration matters, Alexander Tsiring founded Tsiring and Feldman, P.C. (originally The Tsiring Law Firm P.C.) with one goal: to help each and every client move forward with confidence.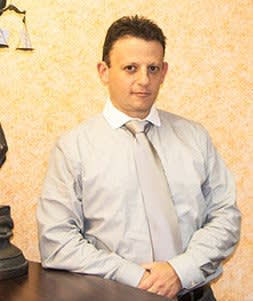 GALINA FELDMAN
ATTORNEY AT LAW
Attorney Feldman vigorously and skillfully represents her clients in their immigration cases — from determining green card eligibility to filing visa petitions or navigating the asylum application process.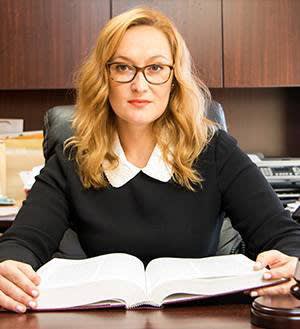 DARINA PROKOPETS
ATTORNEY AT LAW
Since joining Tsiring & Feldman, P.C., attorney Prokopets has focused on utilizing her unique legal background to help individuals and families navigate incredibly stressful situations.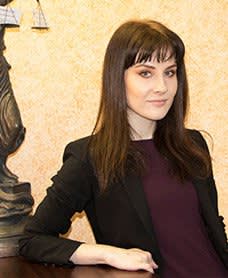 Immigration Representation You Can Trust
Pursuing a more promising future for yourself or your loved ones can be a difficult — but ultimately rewarding — process. Though the U.S. immigration system can be overwhelmingly complex, you can work your way through it with the help of knowledgeable legal representation. At Tsiring & Feldman, P.C., our team has the insight and experience to guide you through every phase of your journey. No matter what immigration challenges you are dealing with, we will stand by your side to help you move forward.
Why Work With Tsiring & Feldman, P.C.?
Personal Attention

Some law firms treat clients as just another number on a list. We do things differently. When you set up an appointment with us, we'll listen to your unique story and work hard to craft a strategy tailored to your specific immigration goals.
Decades of Experience

There is no substitute for experience. We have an extensive track record of helping people navigate a wide range of immigration concerns. We draw on decades of combined experience to help protect you, your family, and your future.
Accessible Counsel

When your future is on the line, you deserve an attorney who is available 24/7 to answer your questions and keep you updated throughout the process. In addition to English, we speak Russian and Hebrew to suit the needs of our community.
Turn to Our Team for Your Immigration Matters
WE'll Be With You Every Step of the Way
The immigration process can be frustrating for you and your family. At Tsiring & Feldman, P.C., we help our clients petition for family-based immigrant visas.
Like hundreds of thousands of other immigrants each year, you may be seeking full citizenship. Work with an attorney to determine your eligibility, file the proper forms, and more.
Deportation & Removal Appeals
If your immigration application has been rejected, you still have options. Let's work together to appeal your deportation order to the Board of Immigration Appeals.
Don't Face Your Immigration Challenges Alone
No matter what type of immigration issues you may be facing, it's natural to feel frustrated. Let our team take the lead. We'll collaborate with you and your loved ones during any stage of your citizenship journey. If you live in Fort Lauderdale or anywhere else in Florida, contact our office today to schedule a consultation.